Jesus The Bridegroom by Dr. Brant Pitre (#0119)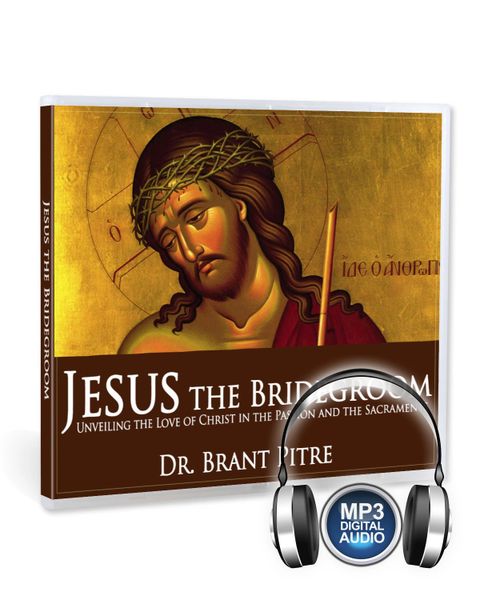 Jesus The Bridegroom by Dr. Brant Pitre (#0119)
1 hour 8 min. (1 CD / 1 DVD / MP3)

Based on Dr. Pitre's book Jesus the Bridegroom: The Greatest Love Story Ever Told.


Have you ever been asked the question: "Do You Have a Personal Relationship with Jesus Christ?" The answer for every Christ should be 'Yes'! However, it is interesting that the Bible never uses the expression "personal relationship" to describe how Christ relates to the Church. Instead, Scripture describes the relationship between Jesus and the Church as the love of a "Bridegroom" for his "Bride" (John 3:28; Ephesians 5:32). Why? How can Jesus be "the Bridegroom" when he had no wife?

In this eye-opening lecture, Dr. Pitre unveils the love of Christ in his Passion and the sacraments. In this talk, you will learn about topics such as:


The Bridegroom God of the Old Testament

John the Baptist, the "Best Man" of Jesus

The First Miracle of Jesus: Water into Wine at a Wedding

The Wedding Banquet of the Last Supper

The Parallels between the Crucifixion and an Ancient Jewish Wedding

Why Jesus' Side was Pierced on the Cross

Why Will There Be No Marriage in the Resurrection?

The Biblical Roots of Virginity and Celibacy



If you've ever wanted to learn more about what it really means to have a "personal relationship" with Jesus Christ as Lord, Savior, and divine Bridegroom—then this is the Bible study for you.
Reviews