Marriage, the Family and Spiritual Warfare in Scripture by Dr. Brant Pitre (#0118)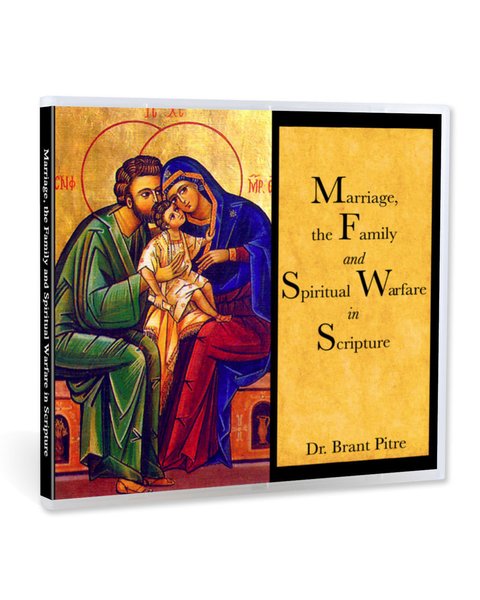 Marriage, the Family and Spiritual Warfare in Scripture by Dr. Brant Pitre (#0118)
1 hour 1 min. (1 CD / MP3)


In this riveting lecture, Dr. Brant Pitre sheds light on an often-overlooked aspect of marriage and family life: the spiritual attack on the family that has been going on since the beginning of human history. According to the book of Genesis, Satan has always attempted to destroy the family by sowing seeds of selfishness, distrust, accusation, anger, and even violence. In this remarkable and unique presentation, you will learn about:


Satan's attack on the family in the book of Genesis

The Fall of Adam and Eve and its effects on their family and our families

Why the Devil is called "the Accuser" (Rev 12:10) and the destructive power of blame

Tobias and Sarah in the book of Tobit as a New Adam and New Eve, and how they save their marriage by responding to spiritual attack differently than Adam and Eve

Spousal Prayer and the spiritual well-being of the family

The Family as a "Domestic Church" in the writings of Saint Paul

The Christian Family and Spiritual Warfare in Ephesians 5-6



Hundreds, if not thousands, of books have been written on marriage and family life, but most do not ever mention spiritual warfare, much less how to deal with the reality of the spiritual attack on the family. In this important lecture, you will learn practical measures that any family can take so that the Christian family in the modern world might truly be a "Domestic Church" and contribute to the sanctification of the world and human society.